Monday, February 28th, 2011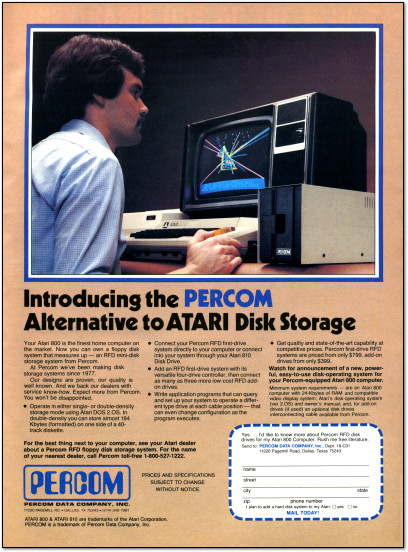 "Introducing the Percom Alternative to Atari Disk Storage."
I have a set of these Percom drives for the Atari 800, and I have to say they work very well. The only drawback? Don't drop them on your toe, as the sharp metal case edges tend to have a guillotine effect at high speeds…
[ From Personal Computing, June 1982, p.23 ]
Discussion Topic of the Week: Have you ever been physically injured by a computer or video game system? Tell us about it.