Tuesday, April 9th, 2013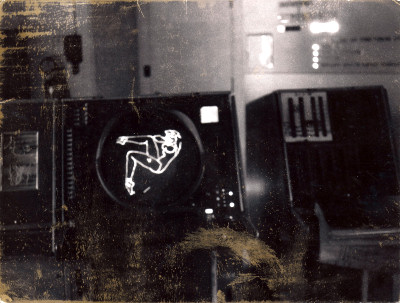 Back in January, I wrote an article about the world's earliest known figurative computer art for The Atlantic. It it is also likely the world's first digital computer artwork as well.
(Check out this timeline of computer art history to get an idea where this piece fits in.)
The only known physical record of this circa 1956-58 pin-up diagnostic, which ran on SAGE computer systems, comes from a Polaroid photograph snapped by U.S. airman Lawrence A. Tipton in early 1959. Tipton retains the original print, although it will likely go to a museum soon (more on that when it happens).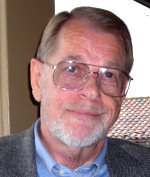 The digital image of the photo used in my Atlantic article was provided by Tipton to a SAGE historian over a decade ago. It was previously the highest-quality version of the photo I had access to, and that posed a few problems. Someone (likely Tipton himself) had hastily retouched the image, removing various scratches, and it was not presented in a high enough resolution to examine in detail.
To remedy that, Tipton was kind enough to make a high resolution scan of the original print and mail it to me on CD-ROM back in February. With his permission, I am providing the high-resolution scan of the pin-up console photo unretouched and unmodified below so that (a) others may learn from it and (b) to ensure that our only record of this important achievement in art is not lost.
[ Continue reading High-Res Scan of the World's First Digital Computer Art » ]