March 16th, 2015 by
Benj Edwards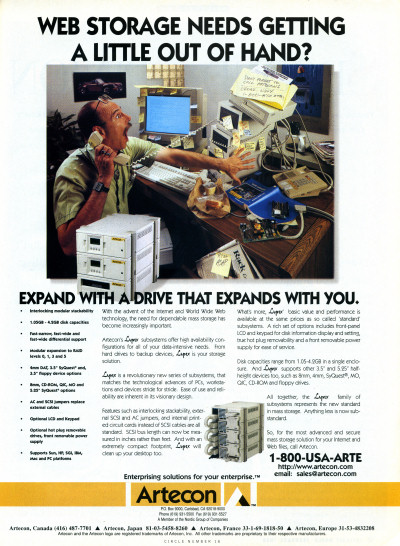 "Web storage needs getting a little out of hand?"
[ From Internet World, February 1996, p.41 ]
Discussion Topic of the Week: Total up all your personal computer storage you have in use, right now, in gigabytes (local site only, not cloud). How much data storage do you currently use at home?
Tags: Retro Scan, Artecon Lynx, Artecon, SCSI, external drive, storage, WWW, Internet, Internet World, advertisement, 1996