November 3rd, 2015 by
Benj Edwards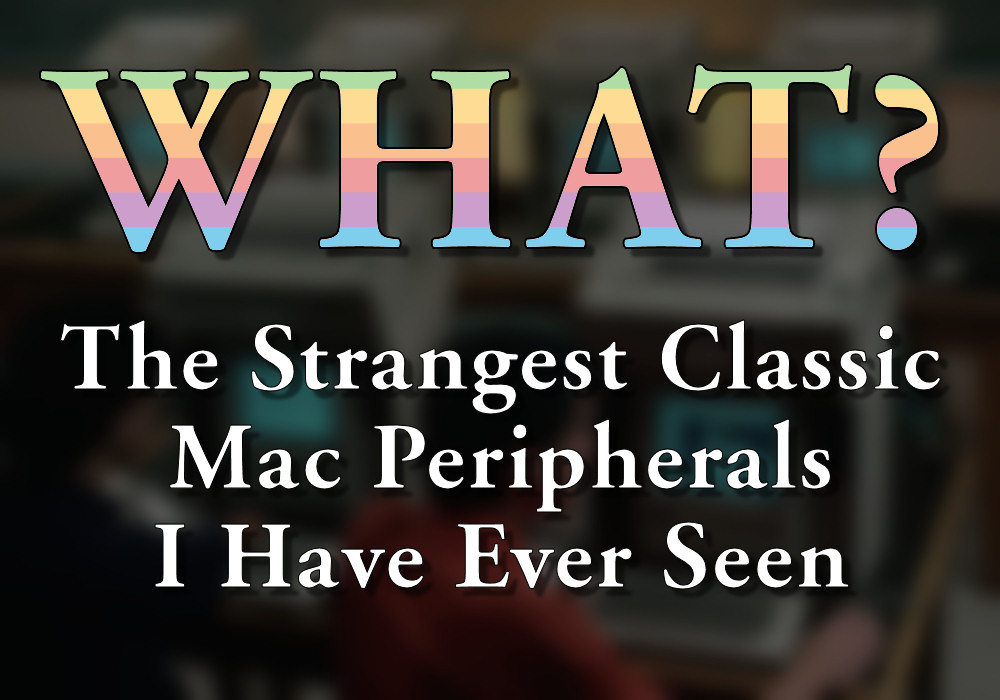 10 DAYS OF VINTAGE: Day 2
It's a famous story: Under the direction of minimalist Steve Jobs, Apple designed the first Macintosh to be a security-screwed box that kept internal hardware upgrades away from users' hands. He wanted to keep things simple and user-friendly, but the limited memory capacity (128K) and fixed nature of the first Mac held the platform back significantly during its first year on the market.
Apparently, that inspired companies to create batsh*t crazy peripherals for the machine.
That's because, with a sealed box, Mac hardware upgrades could only come in the form of external, plug-in peripherals. Here are six of the strangest ones I've ever come across in all my Macintosh-Related Virtual Online Reading and Researching Travels (or "MRVORRT" for short).
Honestly, these are not necessarily bad or useless peripherals. They're just strange. You'll see what I mean.
[ Continue reading The Strangest Classic Mac Peripherals I Have Ever Seen » ]
Tags: Apple, Macintosh, features, strange, unusual, peripherals, MacCharlie, MacPhone, MacTilt, MacEnhancer, Computer Condom, Microsoft