January 3rd, 2017 by
Benj Edwards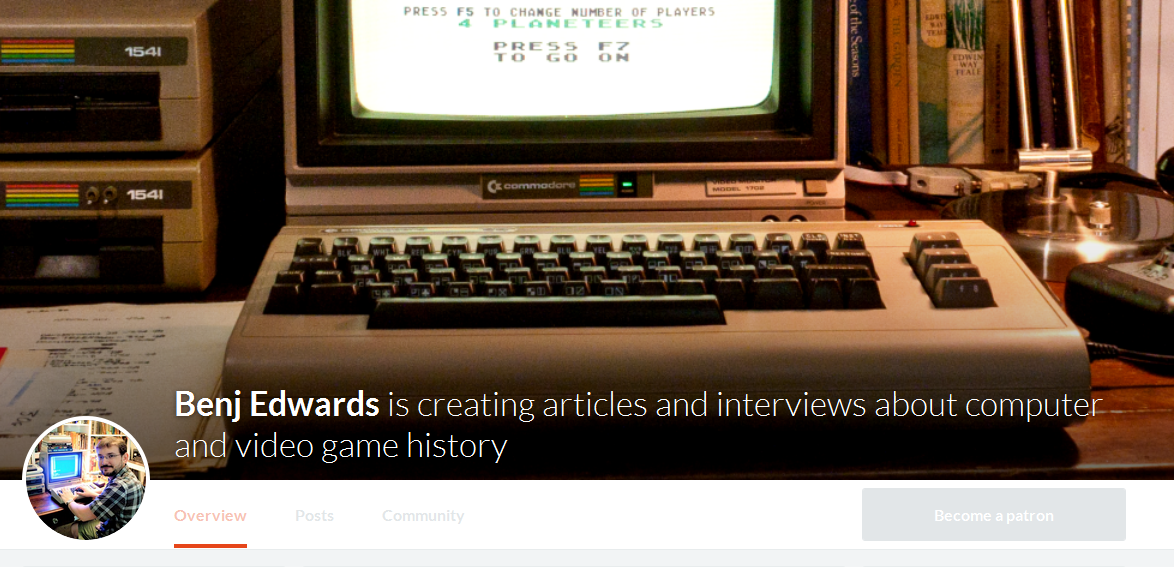 [ Update - 01/09/2016: I just launched my Patreon campaign this morning. You can see it here. ]
The Problem
Here I am. It's 2017. I've been writing professionally for over a decade now, and I'm not going to lie: I don't make much money. I support a family of four, health insurance keeps going up every year no matter what I make, and freelance budgets at publications are trending down. Competition is fierce.
What I'm trying to say is that my professional focus, as it stands now, is not sustainable in the long run. I can see the writing on the wall.
So I'm considering various options. One is a career change. But that is a hard trick to pull off. Maybe I could be a professional graphic designer, as I once was many years ago. I don't have a degree, so getting a full-time job is tricky. Maybe I could run off and join the circus. Maybe I could run off and join Burger King.
[ Continue reading Need Feedback on a Potential Patreon Campaign » ]
Tags: Benj Edwards, freelance work, Patreon, crowdfunding, VC&G