December 21st, 2009 by
Benj Edwards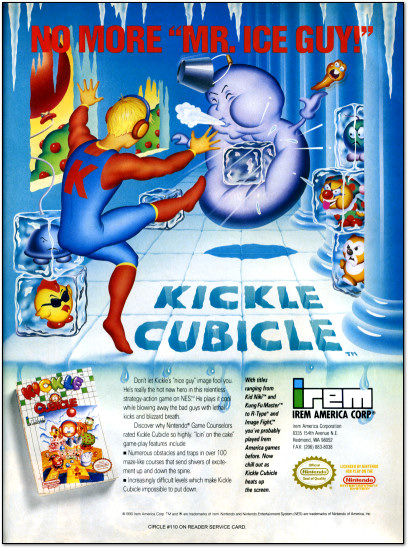 "No more Mr. Ice Guy."
It looks like Kickle Cubicle visited much of the Eastern U.S. coast over the weekend with a nasty snowstorm; hope you guys are digging out all right. Here in NC, some of us lucked out with a light dusting and a lot of rain.
Kickle Cubicle itself is a fun, Lolo-esque NES puzzler with a silly name that hints at both kicking and modular office partitions (thankfully, cubicles do not actually appear in the game). If you run across it, I highly recommend picking it up.
Merry Christmas from VC&G!
[ From Video Games and Computer Entertainment, December 1990 ]
Discussion Topic of the Week: It's Santa time once again. If you could magically (and freely) have any one item for your classic computer or video game collection, what would it be?