Thursday, April 26th, 2007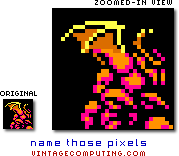 Flying is not just for birds anymore. This week's theme is "flying creatures." Each of these three pixel blocks are from 8-bit games. Can you guess which ones? The first block is to the right, the other two are below. As always, post your guesses in the comments section of this entry, and don't be bashful.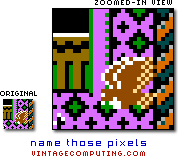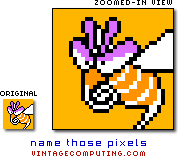 The answers to the last challenge are after the break.