January 19th, 2007 by
Benj Edwards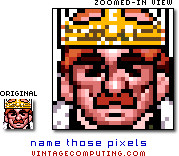 This week's pixel challenge is our first to have a theme. This week's theme is "Sega Systems," which means that all three of these pixel blocks came from video game systems produced by Sega. That should help you pin them down. The first block is to the right, the other two are below. As always, post your guesses in the comments section of this entry, and don't be bashful. Good luck!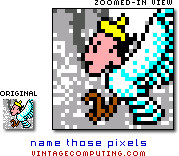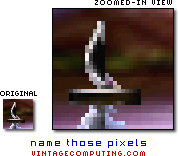 The answers to last week's challenge are after the break.
Last Week's Answers
Last time, I posted two TurboGrafx-16 games, which seemed to stump everybody for a while, while a number of people got Pick Axe Pete! right off the bat (Chris got it first). Then Brian Beck jumped in and got both #2 and #3 right, so congrats to him!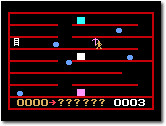 Pick Axe Pete! (Odyssey 2)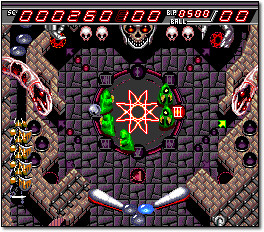 Devil's Crush (TG-16)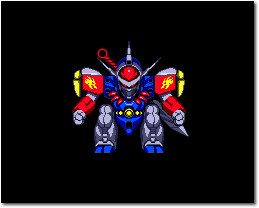 Keith Courage in Alpha Zones (TG-16)