January 18th, 2007 by
Benj Edwards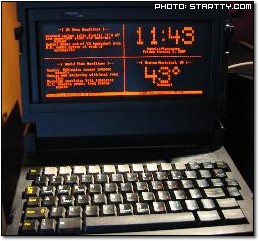 Instead of simply letting their classic machines collect dust on a shelf as display pieces, vintage computing enthusiasts regularly struggle to find modern uses for their equipment that also double as good excuses to keep them "around" and active. I know this because I've been looking for novel ways to use my obsolete computers since I started collecting them. Thankfully, a new Internet service just popped up that will give us all a reason to pull that old terminal out of the closet again. It's called StarTTY.
StarTTY, created by Dorian Garson, is an information "push" service designed for old serial terminals and computers than can run terminal emulators. It turns your old computer or terminal into an "information kiosk" by displaying live, up-to-the-minute weather, news, date/time, and other features directly on your terminal's screen. It accomplishes this feat through the ancient-but-perennially-useful protocol known as telnet, which is commonly used for remote server administration, MUDs, and Internet BBSes these days.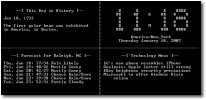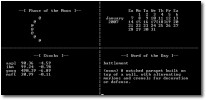 Getting Started With StarTTY
Below, I've assembled a step-by-step guide to using the StarTTY service. As long as you have the right hardware, it's pretty easy to do.
The Serial-to-Telnet Problem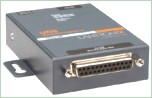 Figuring out how to hook your old computer or terminal to the modern Internet and getting it to the point where it can telnet is no simple task (For those of you know might not know, telnet is a text-only protocol originally designed for remote console logins). I have traditionally solved the problem by configuring an old PC running Linux for remote serial-port console logins (through agetty, mgetty, or the related), and stringing a 100 ft. serial cable I made back in 1994 from the serial port on the back of the Linux PC to the serial port on whichever old computer or terminal I want to use it with. If you have all the settings correct, you'll see a login prompt on your terminal, just as if you were logging in through the local virtual console. After logging on through the old machine in a terminal emulator, or on a terminal itself, you're free to use whatever text-based programs reside on the Linux machine, including telnet — what we're dealing with here — and Lynx, the famous text-only web browser. From that point, you can telnet to the StartTTY server and use it as described.
That's not the only way to get on, however. The creator of StarTTY recommends getting a dedicated serial-to-ethernet box like the Lantronix UDS1100, which is simpler than the Linux scenario. A device like that is a costly option, however, running about $150-$200 (US) new, although Dorian tells me some go for a lot cheaper on eBay. I have never used one of these devices, so I don't know how easy they are to set up — but it can't possibly be more complicated than the Linux serial server method detailed above.