Friday, December 8th, 2006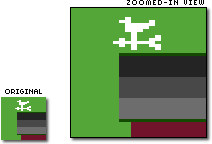 Welcome back to Name Those Pixels. As with every Friday, it's time for the next challenge. This time, I've selected three different samples from three different systems for you to guess. These ones will be a littler easier, but also a little different. See how many you can name. The first one is on the right, and the other two are down below. As always, post your guesses in the comments section of this entry, and don't be bashful. Good luck!
Hint: At least one of them is a U.S. NES title.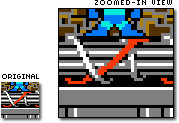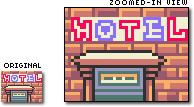 Last Week's Answer
Time's up for last week's Name Those Pixels (Challenge #2). This one was really hard, so no one got the answer. But I have a feeling that most of you have played this game for one system or another, and you'll probably be kicking yourself once you see what it is. Here is the full screen shot: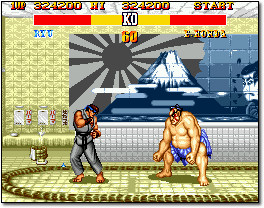 Street Fighter II Special Champion Edition (Genesis)