January 5th, 2007 by
Benj Edwards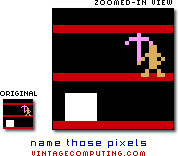 Welcome to our first Name Those Pixels Challenge of 2007. I think I'll be making this column bi-weekly from now on so as not to overload your ultra-sensitive pixel receptors. Also, if you like this column and want it to continue, please show your support in the comments.
Now, on to the pixels. This week we've got three games again, and two of them are from the same system. The first is to the right, the other two are below. As always, post your guesses in the comments section of this entry, and don't be bashful. Good luck!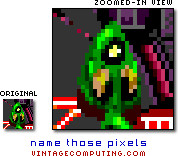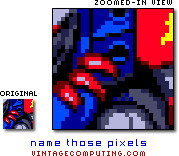 The answers to last week's challenge are after the break.
Last Week's Answers
Everyone did well last time around — I'm surprised at how fast you guys knew that block #3 was from the Amiga. Congrats to J Hays for getting all three pixel blocks right last week!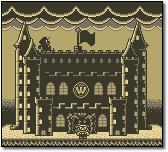 Super Mario Land 2: Six Golden Coins (GB)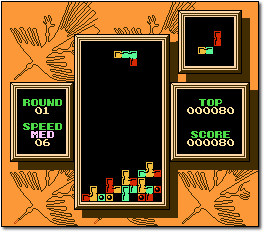 Tetris 2 (NES)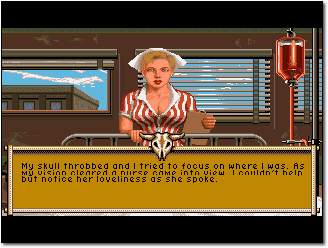 It Came From The Desert (Amiga)