May 19th, 2014 by
Benj Edwards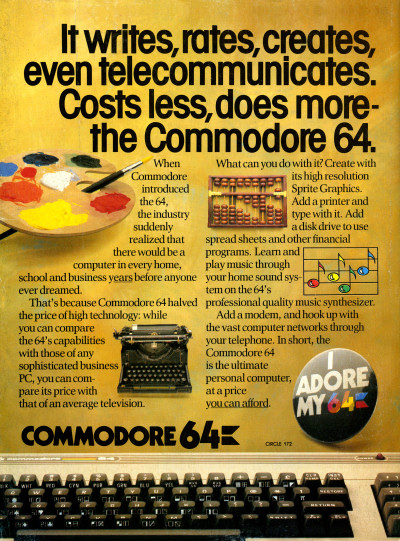 It's the Commodore 64. 'Nuff said.
I've covered the Commodore 64 quite a bit over the years, including taking one apart for PC World back in 2008 and spending a week working with one in honor of its 30th anniversary in 2012.
But I don't think I've ever posted a plain 'ole ad for the Commodore 64 itself. Until now, that is. Here's a colorful one that graced the back of many computer magazine issues back in 1983.
[ From Personal Computing – November 1983, back cover]
Discussion Topic of the Week: When did you first get a Commodore 64? Tell us the story.