February 7th, 2018 by
Benj Edwards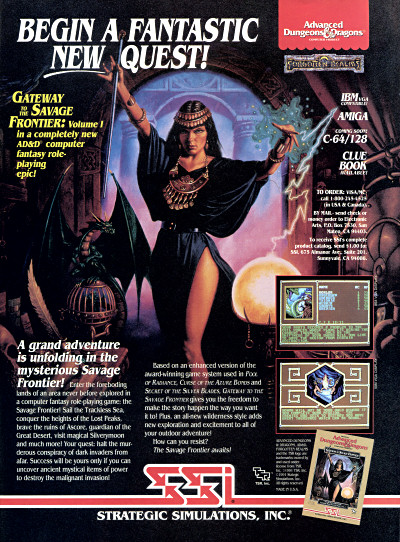 BEGIN A FANTASTIC NEW QUEST! !!!
For some reason, my brother and I never owned any SSI Gold Box AD&D games when I was growing up. I have played many of them briefly since then — and there definitely are a lot of them.
So I'm particularly interested to know what you guys think about the Gold Box games — which ones you've played, which are the best, etc.
[ From Video Games and Computer Entertainment, August 1991, p.13 ]
Discussion Topic: What's your favorite SSI Gold Box game?