March 10th, 2008 by
Benj Edwards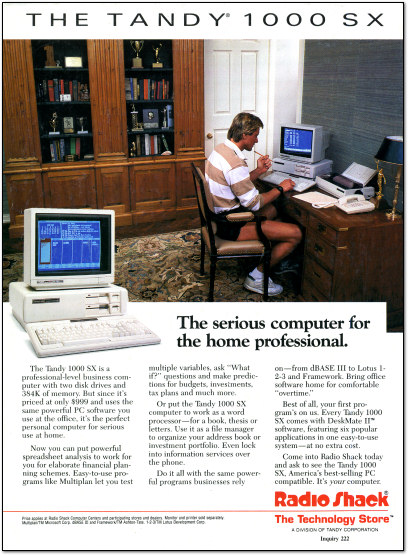 In this ad for the Tandy 1000 SX, Radio Shack shamelessly depicts the 1980s version of the "work in your underwear" marketing tagline: work in your shorts. Oh, the indecency. If this guy shows any more leg, it's going to cause a scandal.
Discussion topic of the week: What if everyone wore shorts while using computers? Would global economic productivity grind to a halt?
[ Scanned from BYTE, July 1987 ]
If you use this image on your site, please support "Retro Scan of the Week" by giving us obvious credit for the original scan and entry. Thanks.