May 19th, 2008 by
Benj Edwards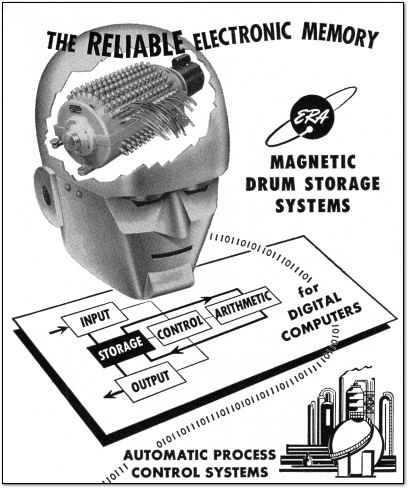 Click above to see the full ad.
In this week's Retro Scan, we're looking way back to 1953. Many computers in the 1950s used monster magnetic drum storage units, like the one you see above, as working memory — ala RAM — until the faster and more adept core memory came along. Using technology similar to a cylindrical hard disk, these beasts were understandably slow compared to their non-mechanical successors.
If anybody out there ever worked with one of these, we'd definitely love to hear from you.
[ From Scientific American, April 1953 ]
Discussion topic of the week: How much RAM did your first computer have?
If you use this image on your site, please support "Retro Scan of the Week" by giving us obvious credit for the original scan and entry. Thanks.