July 20th, 2009 by
Benj Edwards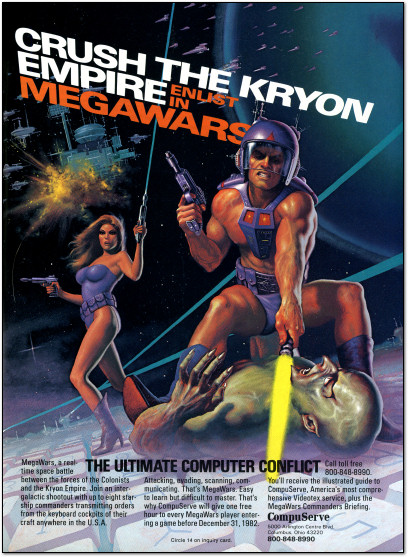 MegaWars: "The Ultimate Computer Conflict"
I betcha Neil Armstrong didn't do this while he was on the moon.
…or did he?
P.S. You can read more about MegaWars, an early online multiplayer computer game, here.
[ From Personal Computing, November 1982 ]
Discussion topic of the week: If you were a half naked combat-astronaut on an artificial planetoid, what would you do for fun?