May 10th, 2010 by
Benj Edwards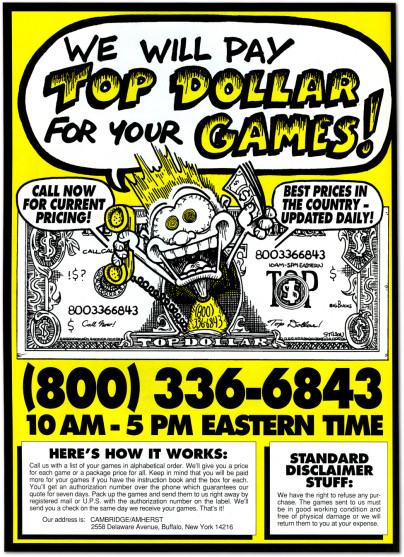 One eyeball, two pupils, eight fingers, ten teeth. Just like momma.
Remember when ads like this haunted the back of every video game magazine? As a kid, the thought of getting money for games you'd already played through (and thus theoretically had no more use for) was an exciting one. But the truth about used game buyers always ended up disappointing — any business that hoped to make a profit by selling used video games could only afford to offer you a few bucks per title. That's why I never sold any of them.
[ From Electronic Gaming Monthly, circa 1993 ]
Discussion Topic of the Week: Have you ever regretted selling any of your video games? If so, tell us the story.