August 9th, 2010 by
Benj Edwards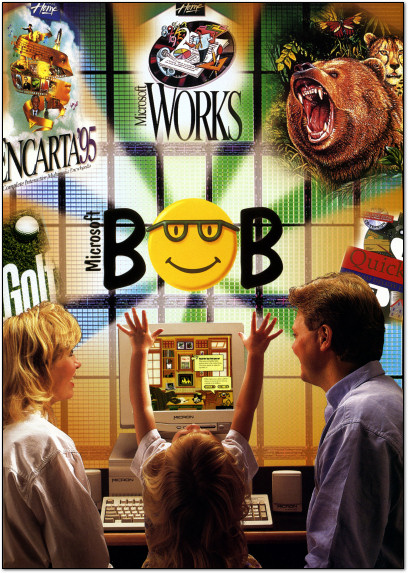 The pagan god manifests in many forms, demanding a tribute of small children.
This image is part of a two-page double-sided fold out ad attached to the back cover of Home PC magazine. Its main subject was not actually Microsoft Bob, but a Micron P75 PC (click there to see that page).
Microsoft designed Bob (1995) to serve as a friendly graphical interface and operating environment for beginners, but the product flopped mightily and has since become a tech punchline.
Speaking of Bob, my buddy Harry McCracken has written more about Microsoft Bob than any other living human being on the planet. A good place to start would be his Bob Chronicles, which talks about the origins and history of Bob.
[ From Home PC, September 1995, back cover flap ]
Discussion Topic of the Week: Have you ever used Microsoft Bob? What did you think about it?