October 1st, 2010 by
Benj Edwards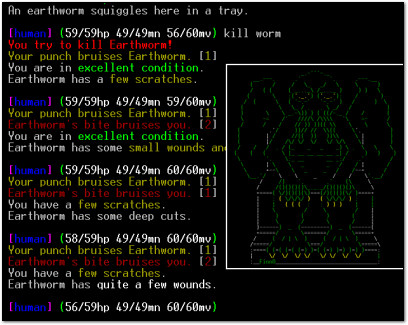 I've been working too hard and my brain feels like a block of sand (whatever that means), but I need to share this link with you before I collapse.
Just today, PCMag published my latest piece for them, a slideshow of 12 "forgotten" online games that you can still play. It's mostly composed of intriguing telnet classics, although a few ancient, overlooked MMOs show up on the list as well.
I hope you enjoy it. If you do, please spread word of it far and wide. Leave no door unknocked; no word of slideshow evangelism unsaid. Tattoos — lots of tattoos. If you succeed, there will be more to come.