October 5th, 2010 by
Benj Edwards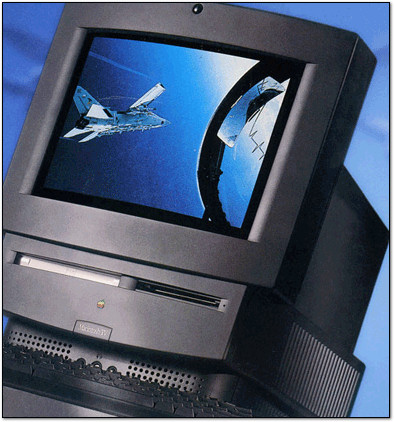 Recently, Macworld asked me to write something about the rare and mysterious Macintosh TV (1993) to tie in with the launch of the 2nd generation Apple TV. So I did, and you can read the result over at Macworld.com today. Here's the teaser text from the site:
Apple's recent overhaul of the Apple TV has pundits scrambling to analyze and dissect the company's renewed push into the living room. Judging from all the excitement, you might think "Apple + TV" was something unique to the 21st century. Not true. Benj Edwards revisits Apple's first foray into TV-computer integration, circa 1993.
Hope you enjoy it.
Does anyone out there own (or formerly own) a Macintosh TV? If so, I'd love to hear about your experiences with it in the comments below.