February 20th, 2011 by
Benj Edwards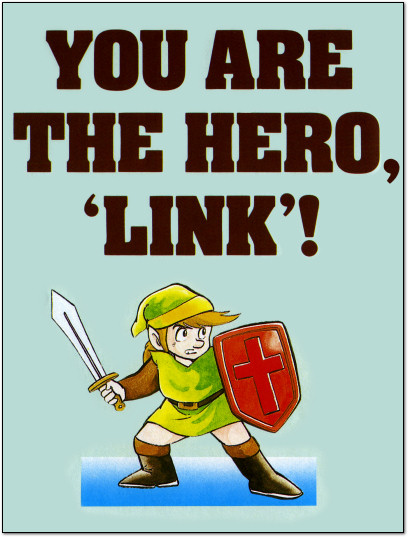 Click above for double page scan.
The Legend of Zelda turns 25 today, having been released on the Famicom Disk System in Japan way back on February 21st, 1986.
Here's a page (two if you click above) from the lengthy "Tips & Tactics" instruction manual that shipped with every copy of Nintendo's famous adventure game (at least in the early days). This booklet contained maps and hints to help players navigate through a wholly new gaming experience in the video game console realm at the time.
It is hard to relate today — to those who did not experience it first hand — the feeling when we first encountered The Legend of Zelda upon its release in 1987 (over here in the 'States). It was epic. Magical. Awe-inspiring. Zelda continued a trend of groundbreaking NES gameplay that started for many with Super Mario Bros. a year or two before.
Those first gaming experiences on the NES — rounded out by titles like Metroid and Kid Icarus — are what won Nintendo's first console a place in the hearts of an entire generation of kids around the world.
For more on the anniversary, check out my The Legend of Zelda Oddities slideshow over at Technologizer.
[ From The Legend of Zelda Instruction Booklet, 1987, p.6-7 ]
Discussion Topic of the Week: Tell us about the first time you played The Legend of Zelda. What was the experience like? How old were you at the time?