May 29th, 2011 by
Benj Edwards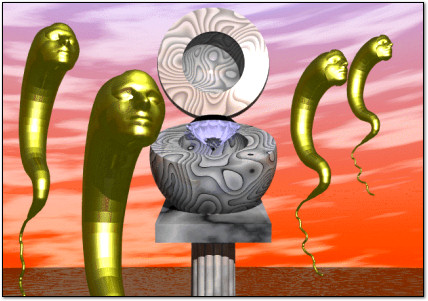 Up now on PCMag is a slideshow I made showcasing freaky-weird 3D amateur computer art of the early 1990s. It's composed mostly of GIF files from the BBS era that I've been collecting for some time now.
Here's a snippet of the introduction:
Back in the early 1990s, when 3D computer-generated art was still a new thing, a brave new breed of amateur artists emerged. They took up early 3D CGI (computer generated imagery) tools and created graphical works that they then shared on dial-up BBSes and CompuServe.

Over the years, I've collected dozens of these now-vintage images, and I recently noticed that many of them are, well, more than a little bizarre.
When you're done checking out the slideshow, feel free to post your fondest memories of vintage CGI graphics. And if you have any bizarre 3D CGI images of your own to share, please post a link.