August 29th, 2011 by
Benj Edwards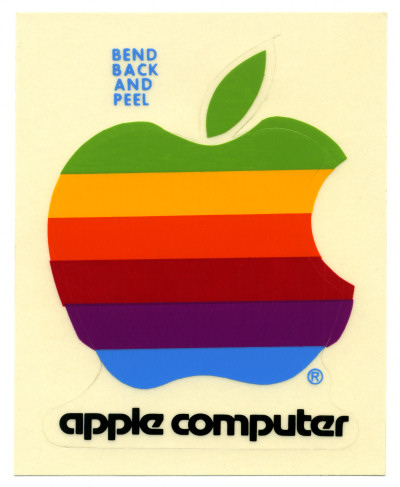 When printing this sticker, Apple refused to stay within the lines.
Apple included corporate logo stickers like this with just about every computer sold by the company from the Apple II era (late 1970s) up to at least the iMac G4 (2002) — the last time I noticed one. This particular sticker came packaged with a 1983 Apple IIe.
The stickers changed over time, of course. At first, the font switched from Motter Tektura (seen here) to Apple Garamond in the mid-1980s. The last Apple sticker I own, from 2002, simply consists of a solid white Apple logo, no text.
[ From Apple Computer Sticker, circa 1983 ]
Discussion Topic of the Week: Steve Jobs resigned as Apple's CEO last Wednesday. What do you think will happen to Apple without him?