February 6th, 2012 by
Benj Edwards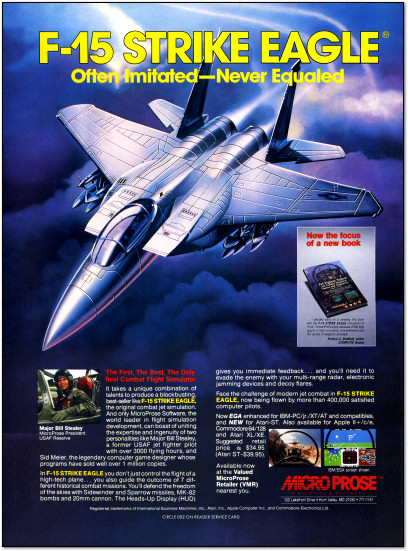 When I grow up, I'd like to be a VMR (Valued MicroProse Retailer).
This week's Retro Scan is another Sid Meier MicroProse classic (see my scan of Pirates! from last year) and one of history's most famous combat flight simulator games. I remember trying F-15 Strike Eagle briefly years ago, but I soon gave up on it because I have never been much into flight simulators. What did you guys think about it?
[ From STart Atari ST Buyer's Guide, Special Issue No. 1, 1987, p.2 ]
Discussion Topic of the Week: What's your favorite combat flight simulator game of all time?