June 18th, 2012 by
Benj Edwards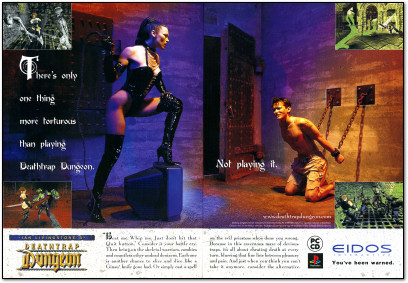 I think they have it backwards.
Amid the recent media hullabaloo that modern video games are sexist and overly fixated on violence, I give you this ad for Deathtrap Dungeon from 1998. That is all.
[ From GamePro, May 1998, p.72 ]
Discussion Topic of the Week: Graphics quality aside, do you think today's video games are more sexist and violent than games from earlier eras?