October 8th, 2012 by
Benj Edwards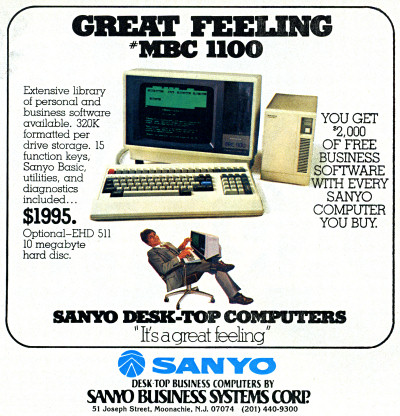 "My whole torso is numb, and it feels great!"
The Sanyo MBC-1100 (1982) was a Z80-A-based business machine that ran CP/M as its operating system. It was one of many, many Z80 business machines from that era designed to run CP/M.
Japanese computer manufacturers were just breaking into the U.S. computer market at the time, so the Sanyo MBC-1100 would have likely been a curiosity in an American office setting.
[ From Personal Computing, November 1983, p.213 ]
Discussion Topic of the Week: Have you ever used a Japanese-designed vintage computer? Tell us about it.