Monday, October 2nd, 2017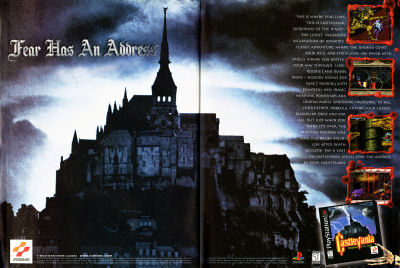 Fear has an address: 677 Bluebonnet Ln., Wichita, Kansas 67218
20 years ago today (Oct 2, 1997), Konami released Castlevania: Symphony of the Night in the US. My life has been demonstrably better ever since.
After reading a review of it in EGM, I knew I had to get the game. So I did, and it was awesome. This is probably still my favorite video game — or at least in the top three. This is the game that inspired our beloved Metroidvania term and genre, and it's still one of my favorite game genres to this day.
[ From Electronic Gaming Monthly, November 1997, p.8-9 ]
Discussion Topic: What's your favorite Castlevania game?