Monday, June 23rd, 2014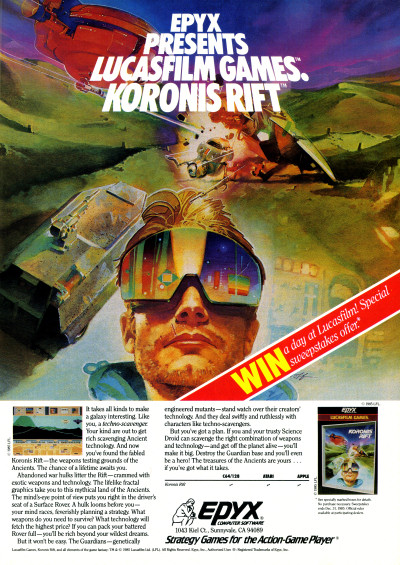 A convincing illustration of a migraine headache
After seeing this ad, am I the only one who has the urge to play Lucasfilm's Koronis Rift on the Oculus Rift? Retro stereo 3D action!
See Also: The Eidolon (RSOTW, 2013)
[ From Compute! – November 1985, p.35]
Discussion Topic of the Week: Can you think of any vintage games that would translate well to the Oculus Rift?