September 30th, 2013 by
Benj Edwards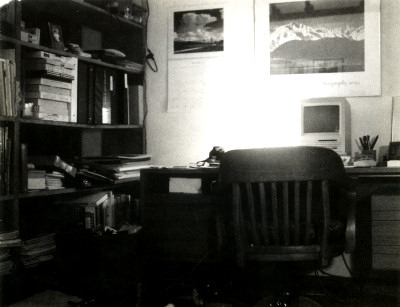 A Macintosh SE sits in the home office of Benj's father, March 20th, 1988
My father bought the Macintosh SE you see in this photo pretty soon after it came out in 1987. It proved to be a key tool in launching his business the following year. His company's logo, sales literature, and product manuals were all designed on it. It was an amazing upgrade over a DOS-based PC.
Naturally, my brother and I immediately started to use the SE to play games. We had access to very few titles, though — we played Shadowgate, Dungeon of Doom, Silent Service, and that's about it. I was always disappointed with the Mac's lack of color, but the sharpness and resolution of its display were hard to beat at the time. And the sound was amazing too. The evil laugh in the beginning of Shadowgate still rings clear in my memory.
The SE pictured in this photo remains in my collection to this day, and I boot it up from time to tinker with it. Perhaps I should fire it up again today in honor of my dad.
Discussion Topic of the Week: Did you ever use a computer in one of your parents' offices? Tell us about it.