February 17th, 2014 by
Benj Edwards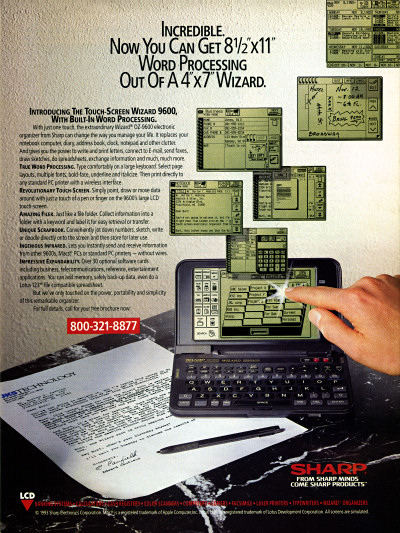 tap tap tap…tap tap…tap
In the early 1990s, a kid in my neighborhood had his own Sharp Wizard (we all thought he was rich or spoiled — probably both), and it was one of the most incredible things I'd ever seen. It was a tiny electronic organizer with a full QWERTY keyboard that one could have mistaken for a pocket-sized PC.
That same kid later offered to sell his Wizard to me, but my dad turned him down because he was asking too much. So I've never had a Wizard of any model in my collection. I did buy a NES advantage from him for $7 though.
[ From Scientific American, February 1993, p.19]
Discussion Topic of the Week: What's the smallest device (from the pre-smartphone era) you've ever used for word processing?