March 11th, 2014 by
Benj Edwards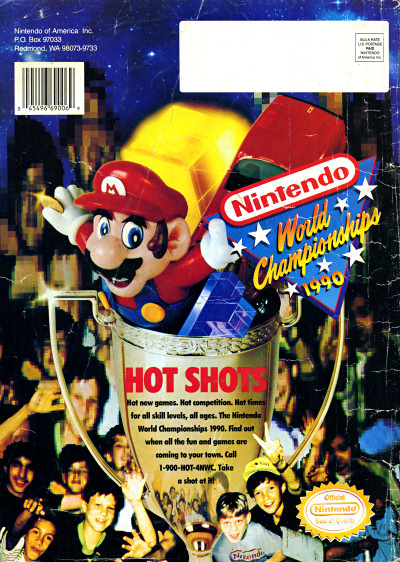 "Children everywhere will be crushed and digitized by the trophy of power."
There's a certain ultra-rare golden NES cartridge out there that originated at Nintendo World Championships 1990. Here's an advertisement for the event itself on the back of a vintage Nintendo Power magazine from 1990.
Kinda makes you want to go back in time and attend, doesn't it? Call 1-900-HOT-4NWC to find out more!
[ From Nintendo Power, May-June 1990, rear cover]
Discussion Topic of the Week: Video game competitions: interesting or boring? Debate.