March 25th, 2006 by
Benj Edwards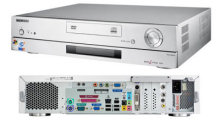 I have always wanted to build something that I like to call a "Universal Game System" (UGS). You could also call it the "ultimate game system," since it would play all games for every game system ever released. Well, theoretically it could — with a powerful enough processor and the right emulators. That's why I call it "universal." But for now I'll set my sights lower and stop at the N64 generation. The UGS itself would have a simple interface to launch every game, would have ports for every type of controller for each system (or at least a select few that could be used on most games), it would hook up to a TV, and it would require nothing more than a game controller to select the games and operate the interface. You, the user, would provide the ROMs and controllers, and the UGS would do the rest. I suppose this would be kinda like a making a "MAME cabinet" for console games.
Central to the UGS would be a powerful computer fitted with emulators for every system, all seamlessly integrated into one easy-to-use front end interface. You would never have to use a keyboard or mouse (although you could if you so desired), as you could easily select, launch, and play games with only a game controller. Also, you could see everything you're doing on an ordinary old TV (not HDTV, although it would definitely support that too) with larger fonts and a layout designed for analog TV legibility. While HDTVs should be cheap and plentiful in the future, playing games on an old analog TV might be a big part of the "authentic nostalgia factor" soon, as regular TVs are quickly being supplanted by the new technology. And besides, I personally neither have nor can afford an HDTV-capable TV right now.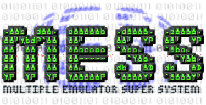 It is my goal to one day build one of these, but the requisite software is not quite together yet. I'm not aware of all the latest and greatest in the emulator scene, but maybe something that would help me build a UGS is in the works. I know about MESS (Multiple Emulator Super System), but last time I used it, it wasn't in the best of shape (it still needs lots of work, in my opinion). Still, when it's fully mature, MESS combined with the right front-end interface might just do the trick on the software end.

But the software is only half the battle. I also need a small, compact, quiet, and cool PC case that can hold the right cards for the I/O required, while also being able to hold a powerful enough processor to do the job (processor-generated heat is the main factor in dictating noise level and case size). Inside said box would be a versatile computer video card with an excellent composite or S-Video analog TV-out that looks good on regular old TVs. I've tried a few cards so far, but the video is always lackluster, and you have to reference a VGA monitor on the side to actually read what you're doing (to select the games to play, etc.). As far as interfaces go, I plan on building a large controller interface box that has ten or more types of classic system controller ports that would all hook up to a USB connection, similar to RetroZone's controllers, or Lik Sang's Smart Joy series. You could plug in your NES, SNES, N64, Genesis, PlayStation, etc. controllers and play the original system's games with them on a regular TV as if you had the real console in front of you.
My question for you guys out there is this: do you know of any software or hardware that would help me fulfill my dream of building this ultimate emulator system? Hardware? Front ends? Emulators? Any suggestions about how the UGS should function? Let's work together to figure this thing out. Eventually, a commercial version of a device like this will probably be as common in a household as a DVD player is now (minus the ten different controller ports, of course). Until then, we have to work hard to make it happen on our own terms.
Update (03/31/2006): I like how I made the UGS sound like some kind of incredibly complex, dramatic project, requiring resources and effort akin to the Space Race to achieve properly. And then you guys come along and nonchalantly say "Yep, I've got one already." 🙂 Well, I don't "got one" yet, of course, but I will some day, thanks to your help (it was your feedback that I wanted about front ends, etc.). Still, to me, the ideal, seamlessly fuctioning UGS has not yet been created. Who knows if it ever will…
Ok, I'm being dramatic again.