May 5th, 2014 by
Benj Edwards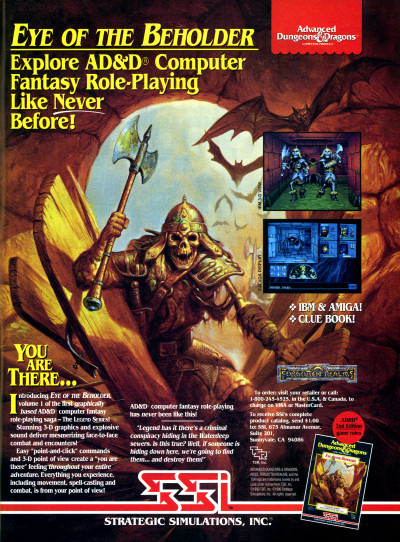 How does he see… WITHOUT EYES. More like eye of the not-beholder, am I right?
Eye of the Beholder (1991) took the formula of Dungeon Master formula and ran with it, resulting in one of the best the first-person real-time RPGs of the pre-3D era. It's definitely one of the best early VGA games for the IBM PC as well.
As far as games of this category go, I'm quite partial to Lands of Lore myself.
[ From Video Games & Computer Entertainment – January 1991, p.175]
Discussion Topic of the Week: What's your favorite first-person RPG game of the 1990s?