December 24th, 2007 by
Benj Edwards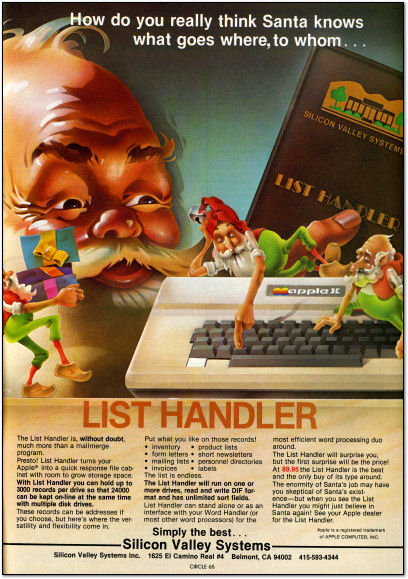 How does Santa keep track of who's been naughty and who's been nice? A computer database, of course. And it runs on an Apple II.
Looks like Woz saved Christmas!
Merry Christmas from Vintage Computing and Gaming
[ Scanned from Personal Computing, December 1982 ]
If you use this image on your site, please support "Retro Scan of the Week" by giving us obvious credit for the original scan and entry. Thanks.