March 17th, 2008 by
Benj Edwards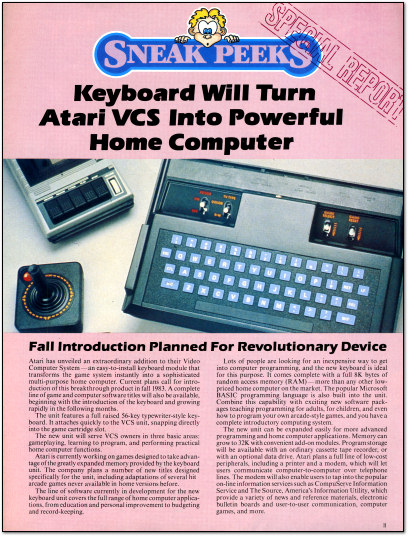 Atari announced this ambitious computer add-on for their popular Atari 2600 game console just as it was bleeding to death from record losses. Sadly for us collectors, this unit never went into production — although the wisdom of releasing such a device is highly debatable.
Discussion topic of the week: What if Atari had included a built-in keyboard with the 2600 at its launch in 1977? How would it have changed the nature of the system?
[ Scanned from Atari Age, May-June 1983 ]
If you use this image on your site, please support "Retro Scan of the Week" by giving us obvious credit for the original scan and entry. Thanks.