April 21st, 2008 by
Benj Edwards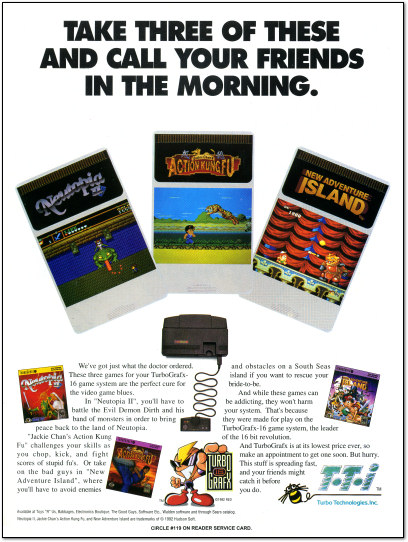 TTI took three of these and never woke up.
[ From Video Games and Computer Entertainment, November 1992 ]
Discussion topic of the week: Pretend it's 1991 and you're giving advice to NEC executives on how to save the TurboGrafx-16 in the United States. What do you say?
If you use this image on your site, please support "Retro Scan of the Week" by giving us obvious credit for the original scan and entry. Thanks.