August 20th, 2008 by
Benj Edwards
It's been a while since we've had a Fuzzy Memory mysery to solve, but I recently received another request from someone seeking resolution of their distant gaming recollections. I'm not an oracle of infinite knowledge, so like always, I need the adept VC&G readership to help solve the mystery.
Puzzles in the Asylum
Erin wrote me a few days ago regarding a computer game from her past:
I am searching for the title of an old computer game I used to play. I do not remember much, only that it involved walking around, finding "clues" and puzzles and solving them to move forward in the game. There was an alchemists' lab with the elements and runes and an asylum… I can't remember much more than that. It was in the mid-late 90's that I was playing this. Any thought would be greatly appreciated as I am going crazy trying to remember!

Thanks a million,
Erin
Sounds like the description of a Myst-esque point-and-click adventure game to me. I've asked Erin to clarify what platform she played this on (given the time frame, likely either a PC or Mac), but I've yet to receive a response. If I get any more information from her, I'll post it.
[ Update – 08/21/2008: Erin says that it was a PC game, not Mac. ]
The Search Begins
So what do you guys think? We need your help in identifying the game described above. If you have any ideas, please leave a comment on this post. The game is afoot!
Update: 08/22/2008
VC&G reader "myce" was first to mention Zork Nemesis, an awesome adventure game that contains the elements that Erin mentioned.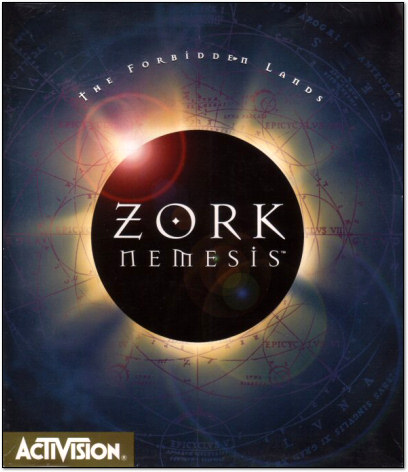 As it turns out, myce was correct. Erin has confirmed that the game was, indeed, Zork Nemesis (see comments below). So great work, guys. Congratulations on another Fuzzy Memory made clear.
—
Have a memory of a computer, video game, computer software, or electronic toy you need help identifying? Send me an email describing your memories in detail. Hopefully, the collective genius of the VC&G readership can help solve your mystery.