December 1st, 2008 by
Benj Edwards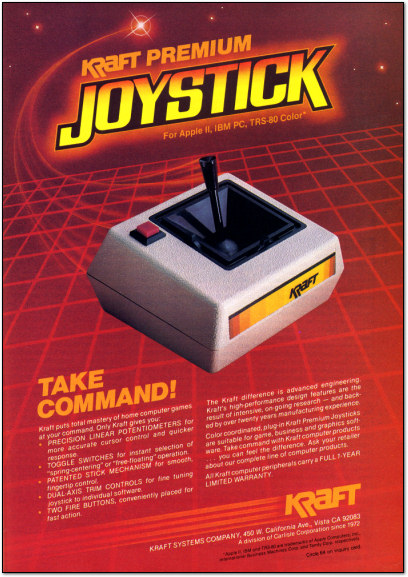 Better than sliced cheese.
[ From Popular Computing, November 1983 ]
Discussion topic of the week: What's the best Apple II or IBM PC compatible joystick you've ever used? It was always hard to find a really good one for platforms with analog joystick inputs.
If you use this image on your site, please support "Retro Scan of the Week" by giving us obvious credit for the original scan and entry. Thanks.