January 20th, 2009 by
Benj Edwards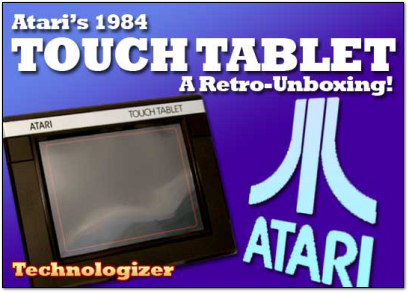 So I bought this Atari Touch Tablet last year, right? (always an encouraging way to start a blog entry) It was new in the box, and I documented the process of opening it up via the magic of digital photography. The pictures languished on my computer for some time, anxiously awaiting their day in the sun. Well, their time has come: as of yesterday, they're part of a slideshow on Harry McCracken's Technologizer, authored by no one but the one known as myself, me.
If you don't recall, Harry McCracken has some renown as the excellent former-Editor-in-Chief of PC World, a position he manned for four years. Anyway, this slide show has apparently been a pretty big hit on Slash-something-or-other, especially amongst the personally-grieved-by-everything crowd who are currently neck-deep in complaining that it's presented on 14 separate pages (instead of all at once, like other slide shows).
Long story short: I thought you might enjoy checking it out.