October 12th, 2009 by
Benj Edwards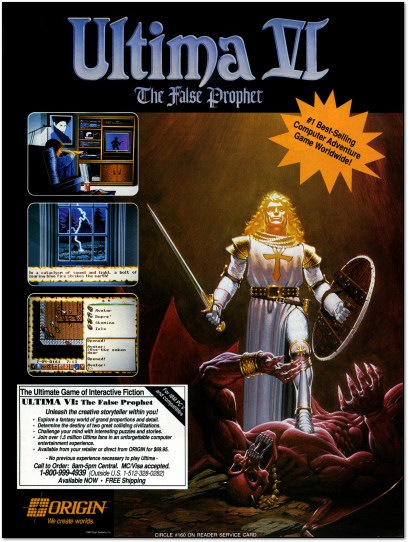 The Avatar: crushing gargoyles like roaches since 1985.
[ From Video Games and Computer Entertainment, January 1991 ]
Discussion Topic of the Week: I've already asked you what your favorite Ultima game was. What's your least favorite game in the Ultima series? Which one do you think is the worst?