December 13th, 2009 by
Benj Edwards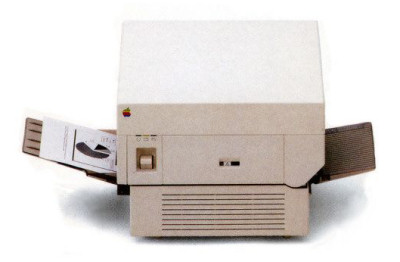 Younger computer fans may not know this, but for almost twenty years (1980-1999), Apple, Inc. sold Apple-brand printers for use with its computers — a fact that's easy for us to forget today, ten years since Apple shipped its last printer.
That being so, Macworld recently asked me to write an article about Apple's long history in the printer business. I was happy to take the assignment, of course, and a few days ago, Macworld published the result, titled "Apple's Five Most Important Printers." I structured the article along the same lines as the popular Mac laptops piece I did back in September.
In the course of writing the article, I learned more than I thought I'd ever know about Apple printers, and I enjoyed the research process quite a bit. Of particular interest was Apple's original LaserWriter (1985, seen above), a famous peripheral that holds a monumentally important place in computer history.
I also created a companion slideshow of various Apple printers for Macworld, which you can see here. I hope you enjoy it.