September 13th, 2010 by
Benj Edwards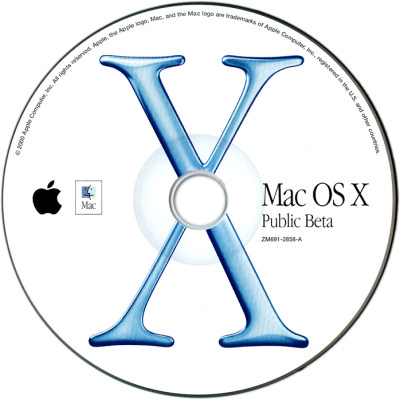 10 years ago today, Apple released the Mac OS X Public Beta. It was the general public's first chance to experience the new OS and the commercial debut of the software (a previous release, confusingly named "OS X Server," was based on a pre-OS X prototype called Rhapsody).
The Public Beta sold for $29.95, and Apple offered that amount off the purchase of OS X 10.0 for those who bought the Beta.
I've always been a fan of OS X, and this anniversary got me wondering how development on this very innovative OS started. After some digging, I wrote a brief history on the origins of OS X for Macworld. I was fortunate to have the help of Avie Tevanian, former VP of Software Engineering at Apple (1997-2006), as a reference to help me get some points straight.
While I was at it, I also wrote a shorter piece about some of the differences between the Public Beta and Snow Leopard (the most recent version of OS X).
What are your thoughts on OS X? Do you use it? Did you use it? Let us know in the comments.