December 13th, 2010 by
Benj Edwards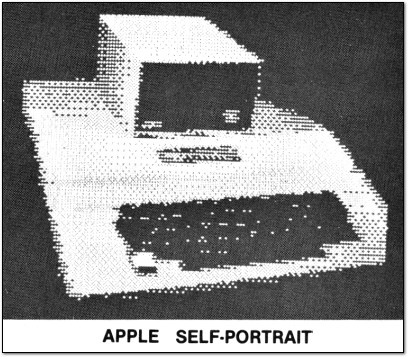 How your Apple II sees itself.
(click above to see full ad)
This early Apple II video digitizer (the DS-65 Digiselector) took a regular video input and…well, digitized it. The result was a 256×256 pixel greyscale still image that you could manipulate on your Apple II. In an age before consumer digital cameras, this was quite a novel feat of technical wizardry.
It sold for $349.95 in 1979, which is equivalent to $1,054.24 in 2010 dollars. That's actually not too bad.
[ From Byte Magazine, December 1979, p.226 ]
Discussion Topic of the Week: Have you ever owned a video capture card? Tell us about it.