December 27th, 2010 by
Benj Edwards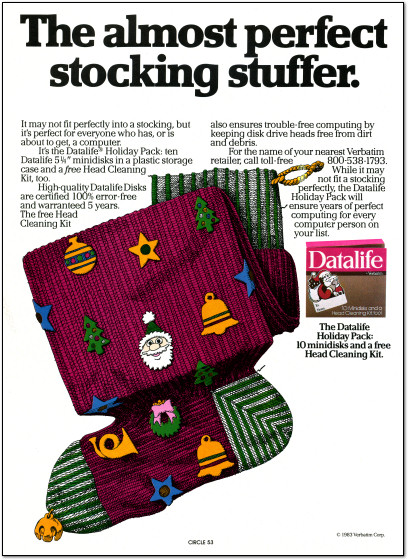 It's the Datalife Holiday Pack!
It's Christmas morning, 1983. You eagerly run downstairs to the fireplace and notice a stocking stuffed to the brim with goodies. You dump it out and find ten boxes of Datalife 5.25″ floppy diskettes.
Choose your own Adventure:
a) You are happy because disks are expensive for a kid and you use a personal computer.
b) You'd rather have candy.
[ From Personal Computing, November 1983, p.82 ]
Discussion Topic of the Week: What did you get for Christmas this year? Any gadgets, games, or computer stuff?