February 7th, 2011 by
Benj Edwards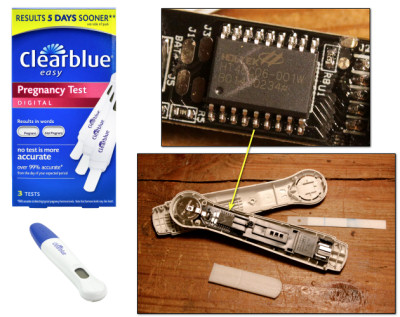 You can now buy a $5 pregnancy test that casually wields more CPU power than an Apple II. The Xbox S controller — by itself — packs more raw processing muscle than a SNES.
Those are merely two of the fascinating things you'll learn if you check out my latest feature for PCmag.com, "The Secret World of Embedded Computers." It's a dee-luxe slideshow that reveals computers at the heart of surprising consumer gadgets.
There are also a couple shout-outs for vintage technology in there (not quite as surprising), so the slideshow is at least somewhat VC&G-relevant. Hope you enjoy it.