June 8th, 2011 by
Benj Edwards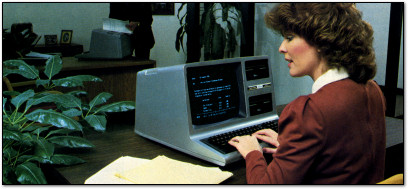 Does anybody out there still use an old, obsolete computer for real work?
For example, I've heard tales of TRS-80 Model 100 laptops powering road-side traffic signs, and of companies relying on Apple IIs with custom BASIC software from the 1980s. Some firms still keep ancient mainframes with important databases running deep in the basement, and while others have not yet upgraded from Windows 3.1.
I'm not talking about hobbyist vintage computing here. I'm talking about an individual or company who still uses an old, old machine to get things done. Maybe you've spotted a case of this while out and about, or perhaps you know someone who won't let go of their trusty PC. Obviously, the older the computer, the more interesting the story.
If you guys know of any instances of this, I'd love to hear about them in the comments below! I'll compile the best stories in a future blog post.