December 12th, 2011 by
Benj Edwards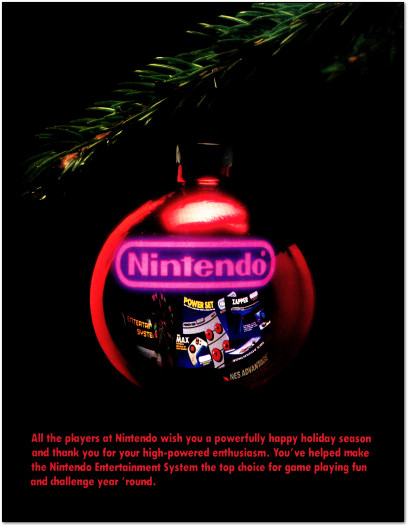 I see great things in your future.
I recently scanned this lovely Nintendo-sponsored Christmas greeting off the back of a 1988 issue of Nintendo Power. You can see the complete magazine back in the full-sized version of the scan (click the image above to see it). In that larger scan, names and addresses have been changed to protect the innocent.
Kinda gives you that warm and fuzzy feeling, doesn't it?
[ From Nintendo Power, November-December 1988, back cover ]
Discussion Topic of the Week: Did you ever receive a NES (or even a NES game) for Christmas? Tell us about your memories of the occasion.