August 24th, 2012 by
Benj Edwards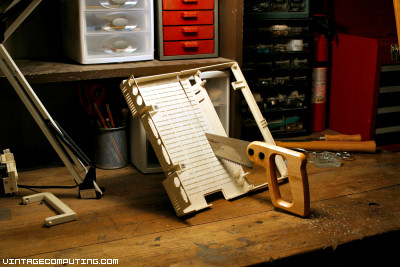 Expert Apple IIc repair by Ulaf Silchov (November 2007)
3 Responses to "
[ Snapshots ]

Fixing an Apple IIc"
Ant Says:
August 25th, 2012 at 11:30 am

Poor Apple //c. I thought they were strong like tanks!

SirPaul Says:
August 26th, 2012 at 3:16 am

So THAT'S what he has been doing this whole time! Poor computers…

jarson Says:
September 6th, 2012 at 2:06 pm

I wonder if Olaf was trying to add some expansion to his machine?
Leave a Reply