March 25th, 2013 by
Benj Edwards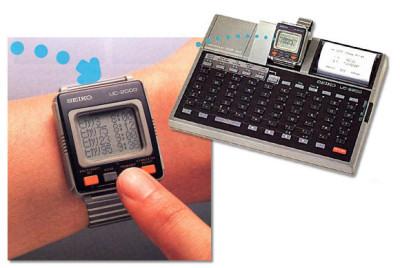 While researching my slideshow on smartwatch history for TechHive last month, I came across an interesting 1989 letter to Computerworld magazine. It was a response to an earlier article in the publication about the inevitability of a wearable watch-sized microcomputer.
I find the letter prescient because its author imagines the consequences of walking around with a full-blown networked computer on your wrist. And he was right about his predictions in every regard except one: instead of computers on our wrists, we're walking around with computers in our pockets. In other words, smartphones.
But that's the nature of predicting the future. You can often get the general trends correct without knowing the details. Nobody in 1989 had any idea that the cell phone, instead of the watch, would first become the vehicle through which we'd wear tiny networked computers on our persons almost every hour of the day.
Here's the full letter:
Watch it

"From fancy to fact" [CW, Aug. 14] prompted me to think of the other scenarios that we all may go through when "the computers may become a basic part of one's attire, as essential and un-extraordinary as a wristwatch."

We all know the pleasure and pains of running our life according to watches. Is wearing a watch an ordinary event? I think we have given away our liberty and freedom to the second hand that slowly creeps forward to remind us of our next office meeting, the appointment with the dentist or the bills we have to pay.

If the wristwatches have invaded our freedom and liberty, imagine what the wrist computer can do to our life. We will be in constant touch with our office. Imagine all the work we will be forced to accomplish when we wait in the airport to catch a plane! Imagine streets full of people walking around staring intensely at their wrists to know the latest Dow Jones average or the latest baseball score! Just as we sneak to look at somebody else's watch to see the time, others will start to sneak a peek at other's wrist computers.

We may certainly have all the good things this new technology can offer. At the same time, however, we should look at other problems and opportunities this new technology may bring us.

Chetan S. Sankar
Management Department
Auburn University
Auburn, Ala.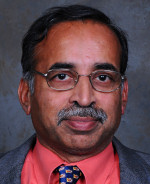 The author of the letter, Chetan S. Sankar, still works at Auburn University. I emailed him last month to see what he thought about his letter, and he said he'd get students in one of his classes to respond to my questions. Since it's been a while since I've heard back from him, I thought I'd go ahead and share this letter. I'll post an update if he gets back to me.
Personally, I am not optimistic about the future of the smartwatch. I find nothing about the concept more attractive than having a pocket smartphone with a larger touchscreen that works as a multipurpose device.
Perhaps Apple or some other company will hit upon a completely novel way to use a smartwatch that will make it irresistible to consumers (I could not have predicted the iPhone, for example). But unless something radical changes about a smartwatch interface (direct neural link, perhaps?), I don't think the smartwatch will be the future. If I had to bet, I'd say that the future of wearable computing will look more like Google Glass than a wristwatch.
It will be fun to check back in a few years and see if I will be eating my words.