May 27th, 2013 by
Benj Edwards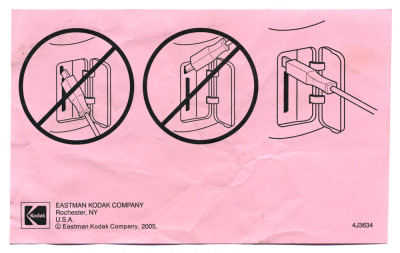 Words cannot express how hard it is to use USB plugs properly.
This is not particularly retro — in fact, it's from 2005. But I find it so amusing that I have to share it. I believe this insert (about 5 inches wide) came with a Kodak scanner that my father bought some years ago.
The back side of the paper is blank.
[ From Kodak Scanner Insert, 2005 ]
Discussion Topic of the Week: Do you read instruction manuals before using electronic gadgets?